7. Saftey First
Driving lessons with your dad can be very nerve-wracking. Especially when he puts on safety gear to make you extra nervous. 
8. That's One Way To Get Your Kids Through The Airport Quickly
Going to the airport with kids is stressful. You have to make sure you can keep your eyes on them at all times. Well, this dad thought of the perfect solution to know where his child was and get through the airport quickly. 
9. Dad Level: Awesomeness
This dad just won Halloween and everyone can stop trying now. This his how you win at fatherhood. 
10. Not All Superheroes Wear Capes, But This One Does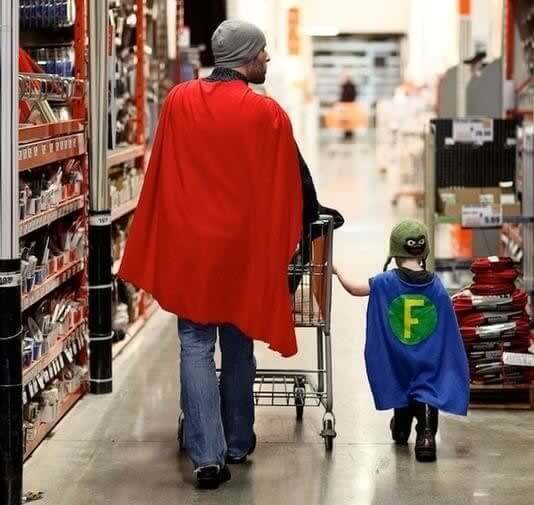 When your son asks you to wear capes to Home Depot, you wear a cape. These two are superheroes in training. 
11. Teaching The Kids Military Workouts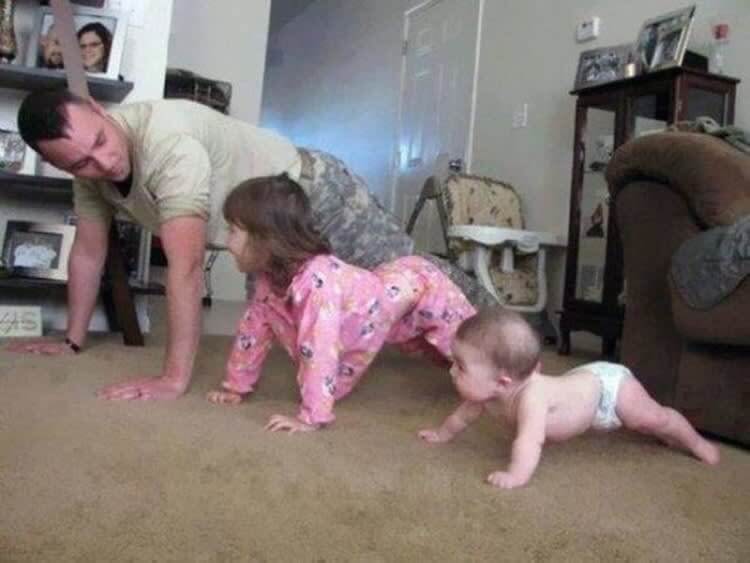 When you have to stay in shape for the military, but also want to spend time with your children, combine the two. We would follow a workout video by this adorable trio. 
12. When Gaming Is Life But You Also Have To Take Care Of Your Child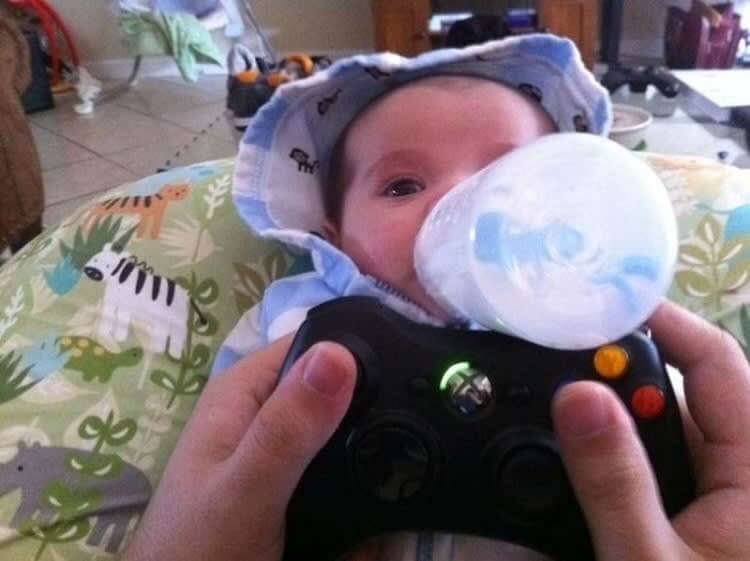 This is the definition of a gamer dad, using the controller to balance the baby bottle. The baby doesn't seem to be bothered by it either.