7. Lemur Baby Care Services
Okay, we want to clear it that this is not the lemur King Julian from Madagascar franchise. In fact, it is just a hardworking lemur that has started its own baby care service center. The lemur just wanted to show that it is excellent with kids. The mother who took her daughter to zoo and someone told her that 'ma'am, there's a lemur on your baby.'
8. That Perfect Family Portrait
The person who uploaded this photo emphasized on one major point and that is "we're good parents, I swear." Don't we all just love the "oh crap!" expression on people's faces. Well, we won't judge them at all.
9. A Memorable Fumble
The parent who uploaded this photo says that she still receives hate mails for the fumble, even though it's been two years since it happened. She has cleared it multiple times that the baby was fine. We are sorry, but we think that this photo is EPIC! We believe that it should be hanged in the living room of their house. All parents make fumbles, so it is no big deal.
10. First Swimming Lesson
The dad in this photo knew that his son can only learn how to swim if there is an element of surprise. Well, he threw him in the air, and the expression on kid's face is priceless.
11. Oh No!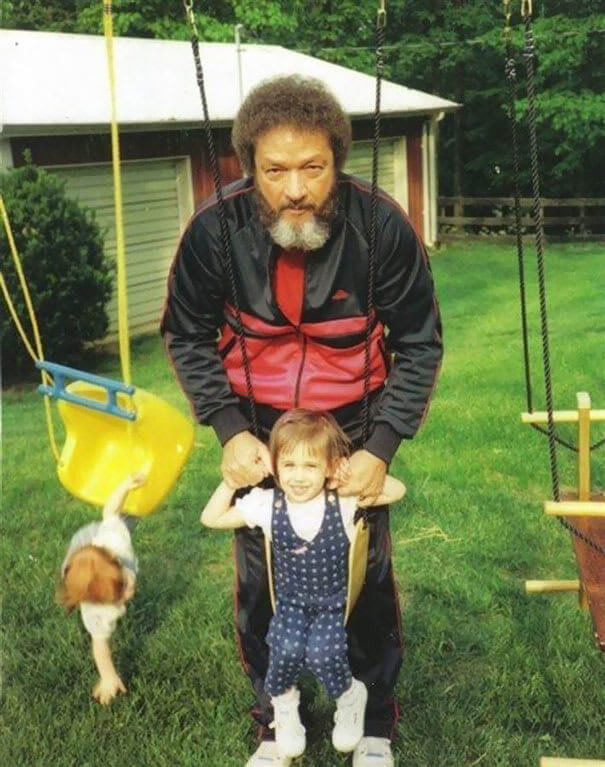 It seems like the grand-daddy forgot he has two kids. Grandparents do this all the time, so it is understandable. Or there is also a possibility that he just wanted to take a photo with his favorite grandkid.
12. Oops...
"Son, remember I told you about a new hairstyle. Well, you have it now." We are sure the parent improvised and gave him a mohawk hairstyle.